Sometimes we aren't so lucky ...
These pictures were taken this spring right before the church came with bags of food. We are glad for all the help we can get to keep the pantry full. Besides, using donations from churches and groups we also go to the food bank and buy food there.
It takes many people to keep a food pantry like ours operating. Kids can help too. These kids took up money and food from their church to bring to ACTS during the Souper Bowl Of Caring on Super Bowl Weekend. That money was used to buy groceries for the food pantry.
Let's click on the picture to find out where they are going with those pots.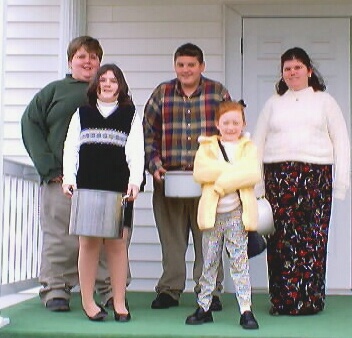 To go home: