Here she is resting after a long hard tour!
It looks like she finally got her cat treats.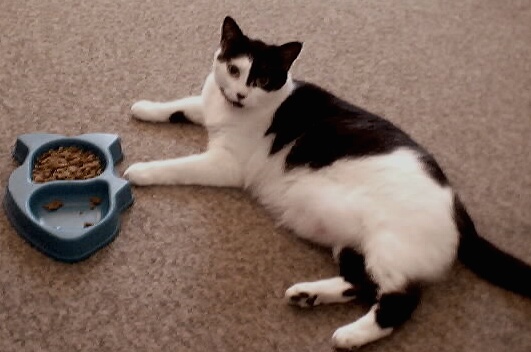 Thank you for touring the website ACTS of Vance County, Inc. If you have any questions or comments, please don't hesitate to contact us at: 252.492.8237 or email us at: acts@inet4u.com
Have a great day!