Heart's Haven
Our domestic violence shelter. This is where women can come when they are being abused by their husbands or boyfriends. We try to make it look as much like a good home as we can. Here are some pictures of the room you first see when you arrive.
Often we have children staying with us. Just for kids, we have a learning lab and a play room with all kinds of toys. We even have extra toys in the bedrooms.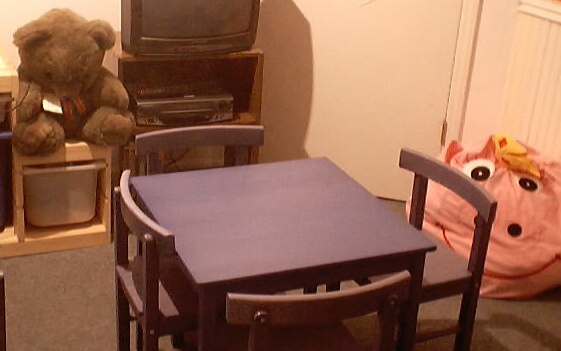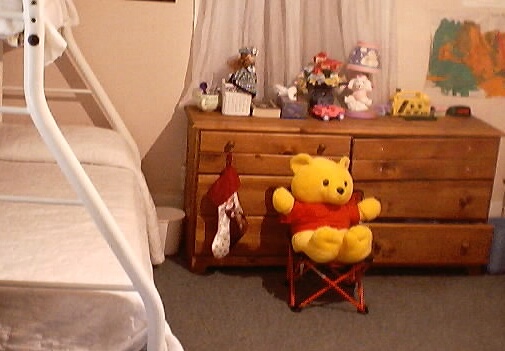 Our next stop on the tour is Jubilee House. Let's get Gracie to show us there.
To go home: