Hungry? Grab a bite to eat from our Soup Line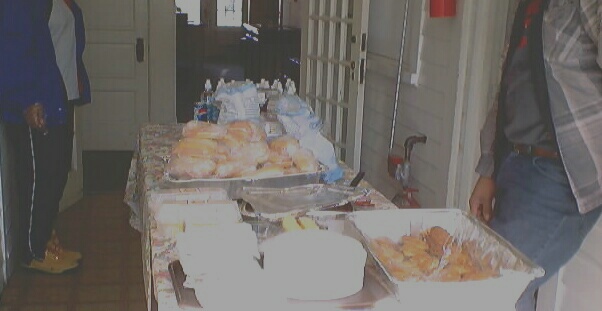 Here you see some goodies that we have available for lunch. Sometime we have sandwiches, sometimes we have soup or other goodies. Some of the people who bring food are churches, businesses, family reunions and yes, even the kids with soup pots that you saw earlier. We're only open Monday - Friday from 11:00am -11:45am. It all goes to make a difference. For some of the people who eat here, it's the only thing they will have to eat eat all day.
Now back to the front door where Gracie is waiting on us. She seems to still be in search of cat treats. Sorry Gracie. Maybe you'll have better luck at Heart's Haven. That's our domestic violence shelter. Ready everybody? Let's go.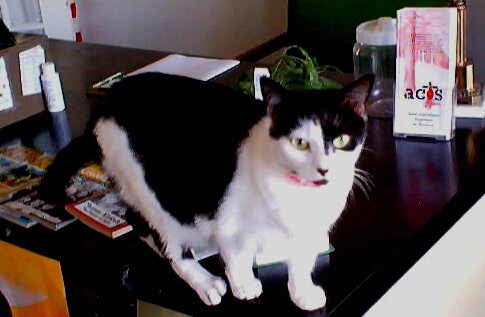 To go home: